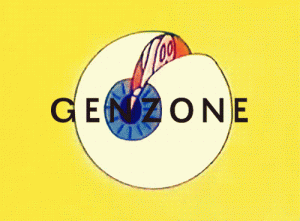 GEN YOSHIDA is a Tokyo based film director, 
art director and graphic designer who works across wide range of fields, 
with a specific focus on art, fashion and music. 
GEN YOSHIDA is trilingual; speaking fluently in Japanese, Chinese and English.
He is not afraid to challenge himself to create his own universe 
through various media from graphic works to film works.
1986年生まれ山羊座。
中国のバックボーンを持つトライリンガルなフィルムディレクター、アートディレクター、デザイナー。
2015年にフィルムを軸にトータルクリエーティブエージェンシー GENZONE INC. を設立。
ファッション,アートを中心に映像、ディレクション、グラフィックに到るまでワールドワイドに幅広く活動中。

www.genyoshida.com
三越伊勢丹 / 高島屋 / ESTNATION / CHANEL / UNDERMOUR / YOLO / CHRISTIAN DADA / XPARTYS / 3MINUTES / Palinka / MOUSSY / LAGUNAMOON / UN3D / Afternoon Tea / Encl /CADILLAC / YAGI / OVE magazine / 東京カレンダー / TOTAL WORK OUT etc...